Unicode, non unicode and international maps
For those countries where main language uses an alphabet other than Latin, three versions of maps are offered, each with a different encoding: unicode local language, non unicode local language and international. To show you the differences between each one, we'll take Israel & Palestine map. This map contains Hebrew, Arab and even some English names. Click on the buttons below to compare the three kind of maps and see their description: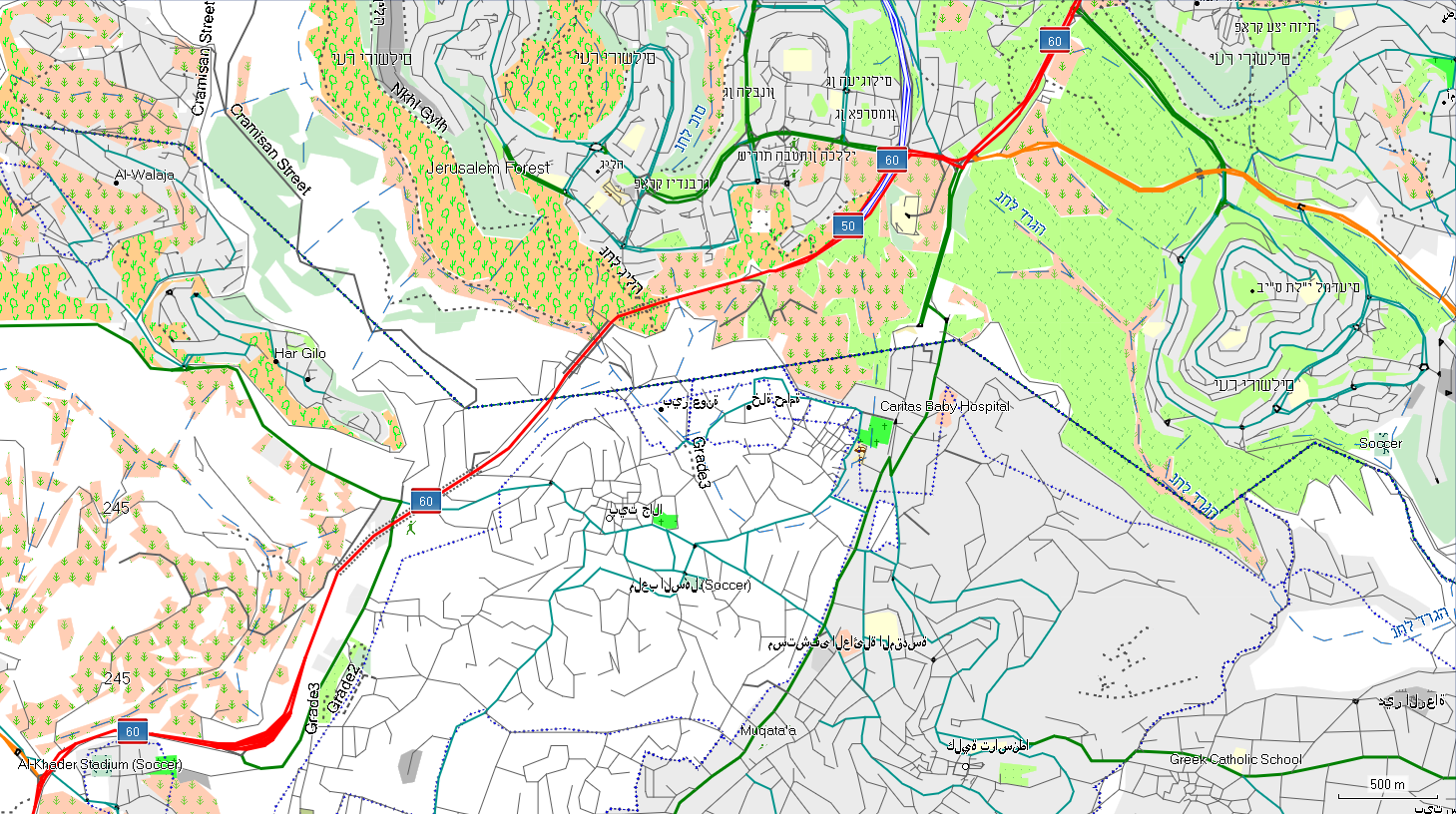 Unicode map: texts are correctly displayed in Hebrew, Arabic and English, using their native names. Address search must be done typing in local language. When searching for POI's, cities can be introduced in local language or in English.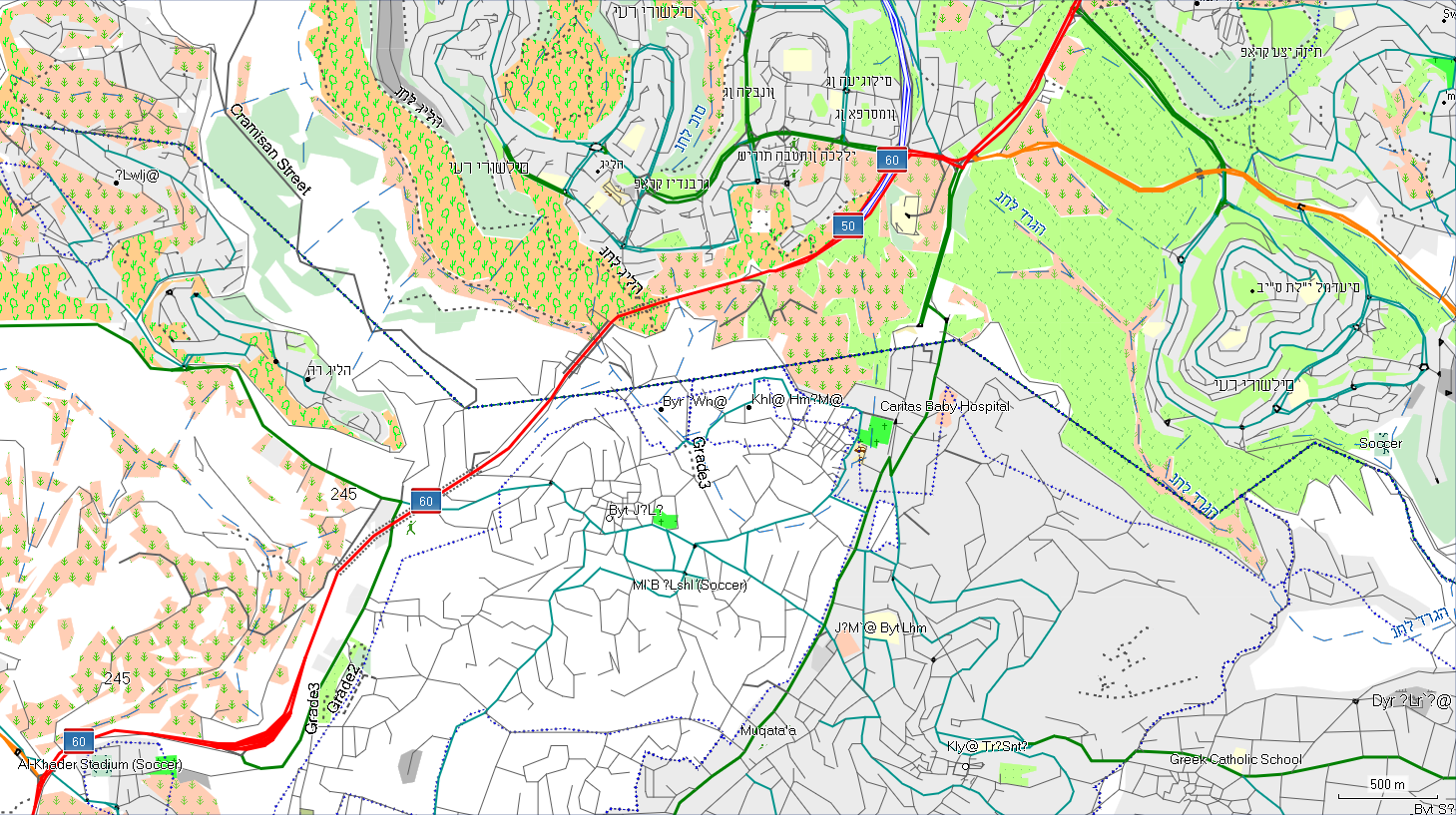 Non unicode map: it uses local names, but is set for the main language in the area, Hebrew in this case, so Arabic names will show garbled due to automatic transcription.
International map: it takes English or other Latin alphabet languages names whenever possible, to ease use by non native speaking users. If no English name is available, texts will be substituted by an automatic transcription.
Why three versions, which one should I use?
Motive for creating local language and international maps is simple: let maps be used by both local users and people who don't know local writing. As for unicode and non unicode maps, it is a little bit longer to explain. It is recommended to use unicode map, as they permit use different languages in the same map. However, Garmin blocked the use of unicode maps back in 2016, in an attempt to avoid unauthorized use of their genuine maps. However, it also affects legitimate unicode maps as the ones from this site, created from free data and using free and open source software. This makes necessary non unicode maps, which do work on devices where unicode maps are blocked by firmware.
How to know if my device supports unicode maps? Quite simple, just try one unicode map. If you see messages like "Unlock map" or "Impossible to identify map" on device boot or while sending map from computer to device, then your GPS doesn't support unicode maps. In that case, uninstall that map and install non unicode version.
Following is a list of some models known to not support unicode maps:
Models released since 2016.
Edge 520, 820 and 1000.
Series GPS Maps 64 and Etrex Touch models.
Etrex 20x / 30x.
Some recent nüvi models.
Very old models, like Vista C or GPS Maps 60 C.
Oregon 700/750.
Epix.