Maps with Digital Elevation Model (DEM)
Information: a Digital Elevation Model is a file which contains information about land height in each point of the map. Garmin maps format can include a DEM, so that a hill shading like in the image below can be shown.
| | |
| --- | --- |
| Hill shading in a map with DEM | The same area without DEM |
It is also possible with a DEM to see maps in 3D on BaseCamp and devices with such option (Oregon 600 for example).
| | |
| --- | --- |
| 3D view on BaseCamp | 3D view on Oregon |
Additionally, maps with DEM are able to calculate vertical profil of routes created in a computer or in a GPS device (if the model has such capability).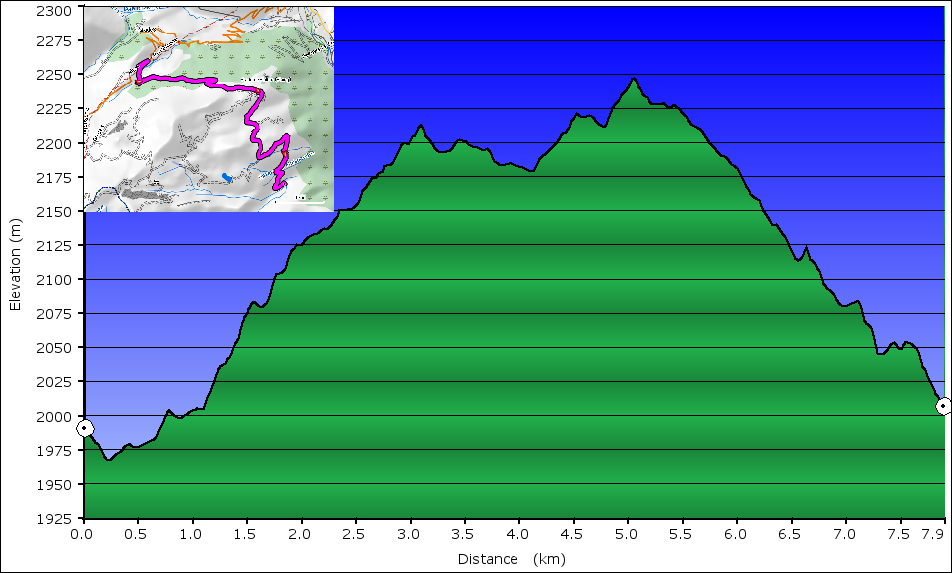 If you have any comment about maps with DEM downloaded from this site, you can write it below:
Comments
(8)
Ali
(London, UK)
Hi
How can I get Russia topo and DEM map?
I am looking for a source of soviet union like Russia and Kyrgyzstan . Thank you for your contribution and this site is very helpful. I am a bit of a knowledge about it and my computer skill is low . I wish I could be helpful to this.
thanks
Admin:
Russia map is available for registered user only, but it doesn't include DEM version. If you want to build it yourself, you need to use splitter and mkgmap, two java programs that work together to get it.
29th October 2018 4:58am
Verity
(China)

I'm looking forward to DEM of China! Thanks for what you've done and it is really helpful!
Admin:
DEM maps require some extra processing time and current server has all day time occupied generating maps, so at this moment I can't add China DEM. I'm currently migrating to a new server which will presumably save some processing time, then I'll have a chance to add new tasks. But it will take some time (weeks), I can't give you a date.
26th August 2018 12:39pm
Chris
(Italy)
How install DEM Italy in Basecamp?
Admin:
Unzip the file you downloaded and read Install.txt file. The way to install depends on your operating system.
1st May 2018 10:19pm
Add Comment
Powered by Commentics