Maps with Digital Elevation Model (DEM)
Information: a Digital Elevation Model is a file which contains information about land height in each point of the map. Garmin maps format can include a DEM, so that a hill shading like in the image below can be shown.
| | |
| --- | --- |
| Hill shading in a map with DEM | The same area without DEM |
It is also possible with a DEM to see maps in 3D on BaseCamp and devices with such option (Oregon 600 for example).
| | |
| --- | --- |
| 3D view on BaseCamp | 3D view on Oregon |
Additionally, maps with DEM are able to calculate vertical profil of routes created in a computer or in a GPS device (if the model has such capability).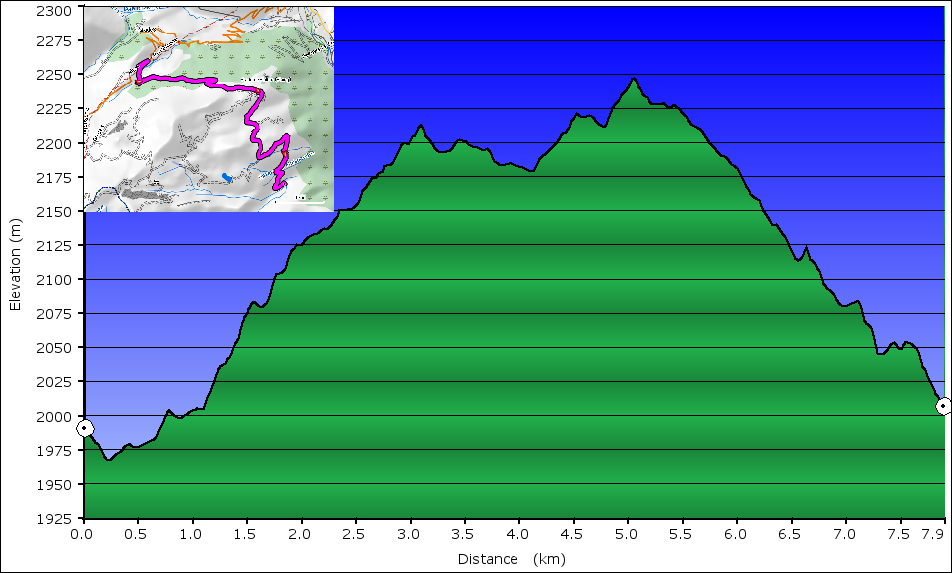 If you have any comment about maps with DEM downloaded from this site, you can write it below:
Comments
(13)
Baptiste
(France)
Hello, Would you care to share how you integrate DEM info into map files ? I've downloaded Copernicus data (EU DEM Data) which are GeoTIFF files, but couldn't find how to 1. convert them to HGT format (used by mkgmap) and 2. I suppose there is some extra preparation before running it with mkgmap ? Maybe some script examples could help :)
Admin:
You can convert GeoTiff to hgt using gdal, running the following command in the folder you have them:
for i in *.tif ; do gdal_translate -strict -q -eco -of SRTMHGT $i `basename $i tif`hgt ; done ; rm -f *.hgt.aux.xml
FIles used by mkgmap must have a given size. If your files don't have this size you'll have to cut/join them. I suggest you have a look at mkgmap help for more info (java -jar mkgmap --help)
19th December 2021 12:30pm
Jan Kaper
(Holland)
I've downloaded the Europe map with DEM. I installed it and can use it in Garmin Basecamp. However when I want to install (part of) a map to my device, Garmin Etrex I cannot select the Europe map as a source to select the parts of the total map that I would like to send to my device. I can't do it from Basecamp and neither can do it by opening MapInstall seperately.
Admin:
It's very estrange. If you can see the map in BaseCamp, it means it recongizes map correctly and it should be available to select in MapInstall. I guess you have other maps installed. If you use maps from other source may be there's some conflict between maps, but it is not probable.
15th June 2021 9:07pm
Jan Kaper
(Holland)
I have some older OSM based maps installed (2016 versions) on my D:// drive in a folder. I could only get the DEM map to show in Basecamp by installing it along the path: C:\Program Files (x86)\Garmin\BaseCamp\Maps To test things further, I installed Basecamp on my laptop completely fresh. It installs with a basic world map, which also installed in the program files directory as shown above. I then installed the Europe DEM map on the laptop, using the installer's default path:
... Read More
16th June 2021 9:55pm
Jonas
(Germany)
Hi,
my edge explore (2018) performs miserable in precalculating elevation for a route. By miserable I mean it's at least 300% off.
Can I fix this by installing your DEM map or is it just the device?Thanks!
30th May 2021 11:22am
Alberto
(Italy)
Hi! Can you make DEM map of Europe?
Thank you very much!
Admin:
Hi Alberto
It is in my TODO list, but most probably it will still take some weeks.
4th January 2021 9:56pm
Add Comment
Powered by Commentics