Routable Maps for Garmin
From this site you can download for free Garmin software and device compatible maps of various countries of the world, which have been generated from OpenStreetMap data and are distributed under the Open Data Commons Open Database License, which allows you to copy, distribute and modify the data.
All maps can be installed onto your PC or uploaded to a Garmin GPS or navigator, enabling you to plan your routes from your desktop and then use the same maps on your device. All maps are routable, even tracks, and a topographic version (with contour lines) is also supplied. A version for trucks, avoiding the use of routes not suitable for such vehicles, is also available.
OpenStreetMap is a collaborative project which aims to create a map of the Planet with free geographic data open to anyone who wants it. Data (roads, POI's, rivers, etc.) is submitted by thousands of volunteers either collected with gps receivers from the areas visited or drawn using aerial imagery. Everyone can participate in OpenStreetMap and add information to the map.
Although more complete each day, OpenStreetMap project is still unfinished. You will therefore most probably find areas not mapped or even containing errors. The good new is that you can fill in these gaps yourself. If you want to join us, you can download our Beginners' guide from here. You'll discover how easy it is!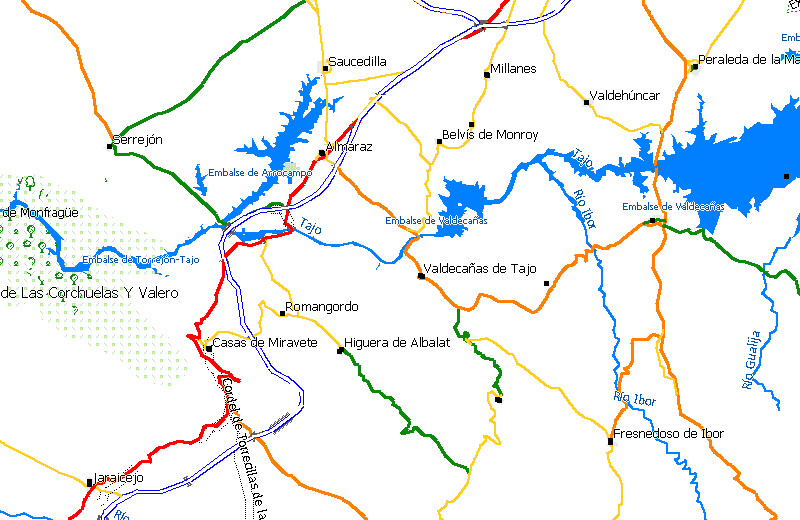 You can leave your comments on this page below:
Comments
(86)
Jesus Zubicoa
(MURUZABAL, Spain)
Página muy interesante y de gran valor para los usuarios de navegadores garmin
21st April 2017 11:03pm
Ancizar Avila
(BOGOTA, Colombia)
Descargue el mapa ruteable de Colombia, lo instale en un GPS Garmin Nuvi 2595, excelente, sin problemas!
4th April 2017 5:51am
charlie
(terrrassa, Spain)
gracias por la paguina
17th March 2017 7:23pm
Bernardo Veloso
(Abrantes, Portugal)
Boa noite. Excelentes mapas! Instalei o OSM Portugal no MapSource e está excelente. Instalei também o VFP, mas não aparece qualquer informação de curvas de nível, alguma sugestão? Existe um muito bom em Portugal: Topolusitania v0.97: topolusitania.blogspot.pt Uma vez faço essencialmente enduro, há algumas estradas por onde ando (Estrada de terra) que não aparecem no OSM, como faço para enviar a minha informação e assim dar ajuda na actualização dos Mapas? Continuação de
... Read More
Admin:
No sé si usas MapSource o BaseCamp. Las curvas de nivel no se ven en MapSource en el mapa topográfico, en BaseCamp si (mira la sección
Problemas conocidos
). Puedes subir tus tracks a OSM desde la página
www.openstreetmap.org
. En la página de inicio tienes enlaces a manuales y vídeos para aprender a subir tus datos. Los hay también en Portugués.
25th February 2017 12:42am
Maalem Abderrahmane
(Booischot, Belgium)
Hoe kan ik de kaarten van mappa alternatieva douwnlo den
15th February 2017 7:20am
Add Comment
Powered by Commentics