Routable Maps for Garmin
From this site you can download for free Garmin software and device compatible maps of various countries of the world, which have been generated from OpenStreetMap data and are distributed under the Open Data Commons Open Database License, which allows you to copy, distribute and modify the data.
All maps can be installed onto your PC or uploaded to a Garmin GPS or navigator, enabling you to plan your routes from your desktop and then use the same maps on your device. All maps are routable, even tracks, and a topographic version (with contour lines) is also supplied. A version for trucks, avoiding the use of routes not suitable for such vehicles, is also available.
OpenStreetMap is a collaborative project which aims to create a map of the Planet with free geographic data open to anyone who wants it. Data (roads, POI's, rivers, etc.) is submitted by thousands of volunteers either collected with gps receivers from the areas visited or drawn using aerial imagery. Everyone can participate in OpenStreetMap and add information to the map.
Although more complete each day, OpenStreetMap project is still unfinished. You will therefore most probably find areas not mapped or even containing errors. The good new is that you can fill in these gaps yourself. If you want to join us, you can download our Beginners' guide from here. You'll discover how easy it is!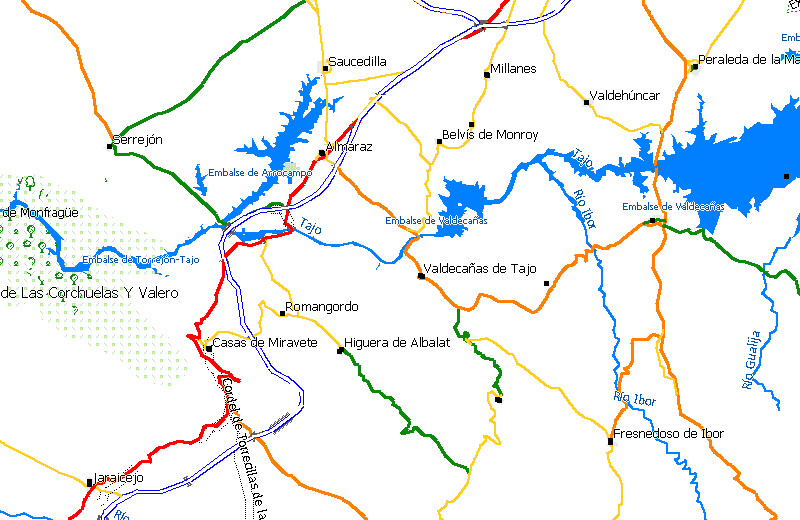 You can leave your comments on this page below:
Comments
(95)
Mario Ribeiro
(Sintra, Portugal)
ya he hecho el downalod de los mapas de europa.
Aparecen 5 carpetas separadas en winrar. ¿Necesito copiar todas dentro de la tarjeta de memoria? o cómo debo hacer para tener el mapa de europa en mi gps garmin? gracias
Admin:
Para tener el mapa de Europa en el GPS debes instalarlo primero en el ordenador. Ejecuta el archivo OpenStreetMap_Europe.exe que habrás obtenido al descomprimir el archivo descargado. Luego sigue las instrucciones de la sección Mapas de gran tamaño, dentro de Usar los mapas.
28th June 2018 2:45pm
Shukri
(Shah Alam, Malaysia)
thanks foe the maps. managed to download what i wanted. excellent job to all responsible.
17th April 2018 8:06am
Jonathan Beneditt
(Cartago, Costa Rica)
Buenas Tardes, quisiera saber como es que uno se suscribe a la página? Esque ya hice la donación y no me tienen respuesta del procedimiento final, muchas gracias!!!
Admin:
Hola Jonathan
Para poder registrarse es necesario hacer un ingreso de 18€, pero tú solo enviaste 2€, por eso no te ha llegado el formulario de registro. Puedes ver toda la información para el registro en la sección
Usuarios registrados
4th February 2018 12:28am
Jose A Lugo
(Philadelphia P A, US)
esta buena
21st October 2017 3:29am
Mike
(Plymouth, UK)
Question.
Why please download these maps when you can get them direct from OSM?
WHAT EXACTLY different in yours?
Thank you
Admin:
These maps are made from OSM data, but converted to Garmin format. That conversion can be made in many different "flavors", selecting what OSM objects go into the map and which ones not, how are they represented in the maps, adding or not contour lines, appling different road speeds depending on road type, etc. That's what make these maps different (not necessary better) from others.
30th September 2017 9:27pm
Add Comment
Powered by Commentics