Routable Maps for Garmin
From this site you can download for free Garmin software and device compatible maps of various countries of the world, which have been generated from OpenStreetMap data and are distributed under the Open Data Commons Open Database License, which allows you to copy, distribute and modify the data.
All maps can be installed onto your PC or uploaded to a Garmin GPS or navigator, enabling you to plan your routes from your desktop and then use the same maps on your device. All maps are routable, even tracks, and a topographic version (with contour lines) is also supplied. A version for trucks, avoiding the use of routes not suitable for such vehicles, is also available.
OpenStreetMap is a collaborative project which aims to create a map of the Planet with free geographic data open to anyone who wants it. Data (roads, POI's, rivers, etc.) is submitted by thousands of volunteers either collected with gps receivers from the areas visited or drawn using aerial imagery. Everyone can participate in OpenStreetMap and add information to the map.
Although more complete each day, OpenStreetMap project is still unfinished. You will therefore most probably find areas not mapped or even containing errors. The good new is that you can fill in these gaps yourself. If you want to join us, you can download our Beginners' guide from here. You'll discover how easy it is!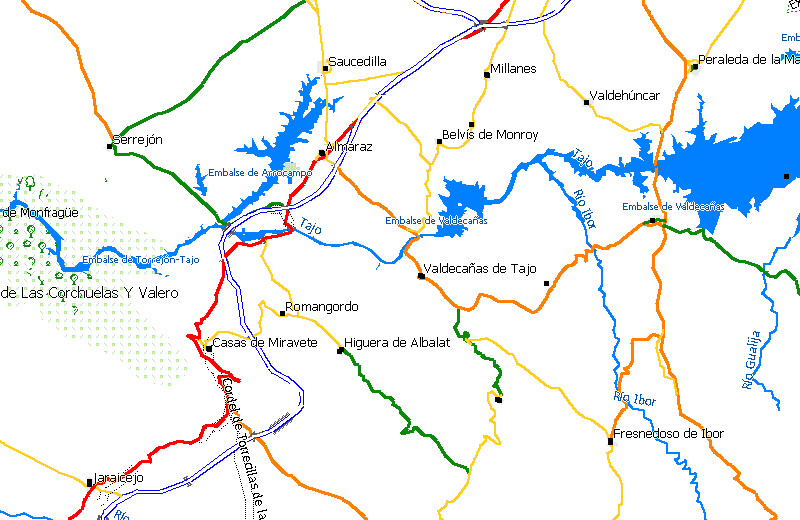 You can leave your comments on this page below:
Comments
(95)
Stephen
(Glendale, US)
The Topo lines are not showing up on basecamp for the British Isles
Admin:
What's the exact name of the file you have downloaded?
28th November 2019 11:02am
manuel climent bañuls
(Piles, Spain)
Mapas Garmin para mi GPa Garmin camión gracias
8th September 2019 8:10pm
ROBERTO RAMIREZ
(BOGOTA, Colombia)
i need the maps for bike travelling
31st August 2019 7:59pm
Juan Jose Iglesias
(Cochabamba - Bolivia, Bolivia)
Tengo una consulta. Al instalar el Mapa en un dispositivo. No hay NINGUNA informacion Ni reconocimiento que la Data proviene de OpenStreetMap y que sus legitimos duenios son los OpenStreetMap Contributors bajo los terminos de la licencia ODBL.
Soy ciertamente usuario de tus mapas, pero tambien soy un mapeador OSM y la verdad no estoy claro si el NO mencionar que la data es OSM, no es una violacion al Copyright de la data
Admin:
La información sobre los datos de OSM y la licencia ODbL está empotrada en el archivo del mapa y debe aparecer momentáneamente cuando se enciende el GPS y se cargan los datos del mapa. Si instalas las versiones para PC tambíen lo puedes ver tanto en MapSource como en BaseCamp. He colaborado bastante aportando datos a OSM y he cuidado que la atribución esté incluida en los mapas que ofrezco.
13th July 2019 5:07am
Juan Jose Iglesias
(Cochabamba - Bolivia, Bolivia)
Gracias y se que es asi q has colaborado mucho. pero la Atribucion NO aparece al enceder el GPS bien en archivos directos como aquellos cargados por Basecamp. Solo aparece Alternativaslibres.org la licencia CC-BY-A. No dice nada de OSM; por eso mi cuestionamiento.
17th July 2019 11:49pm
Add Comment
Powered by Commentics